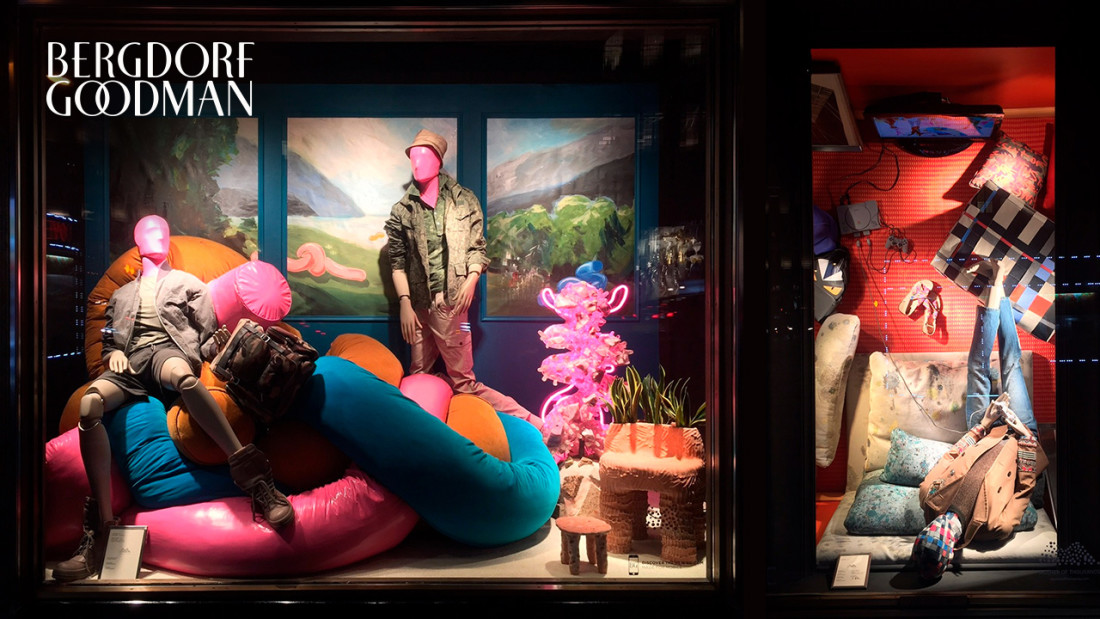 Mother of Thousands Art and Design Collective Launch at Bergdorf Goodman Men's Store Windows
April, 2016
Mother of Thousands lives in the overlap between art and design, centering on works and happenings which warp the quotidien into other realms where sofas stretch into noodles and everyday tasks take on new significance. Why must our lamps look like lamps? Why not fetish shaman leading us into worlds yet unexplored? What is the significance of space itself? Can it serve as a crossover between invention, interaction, exploration?
Mother of Thousands lives to give shelter and new context to designers and artists and scientists stepping off into the void. Everyday items subverting the everyday.
Stop by the Bergdorf Goodman Men's Store Windows on 5th Avenue between 57th and 58th Street to see Mother of Thousands artists interpret the idea of home.
Everard and Molly Findlay formed the Mother of Thousands art collective to gently subvert the day to day while bringing together artists and innovators. MOT will continue to host happenings to reinvent reality as we experience it.
Shane Ruth, the Men's store window designer at Bergdorf Goodman, asked Mother of Thousands to create a world in all four windows along 5th Avenue; a subverted living scene featuring works from Mother of Thousands artists.
For press inquiries call 1-888-212-5745 or email press@motherofthousands.com
To stay connected, follow @MotherOf1000s on Instagram or use hashtags #MotherOfThousands, #MrsNoodle and #NoodleShow