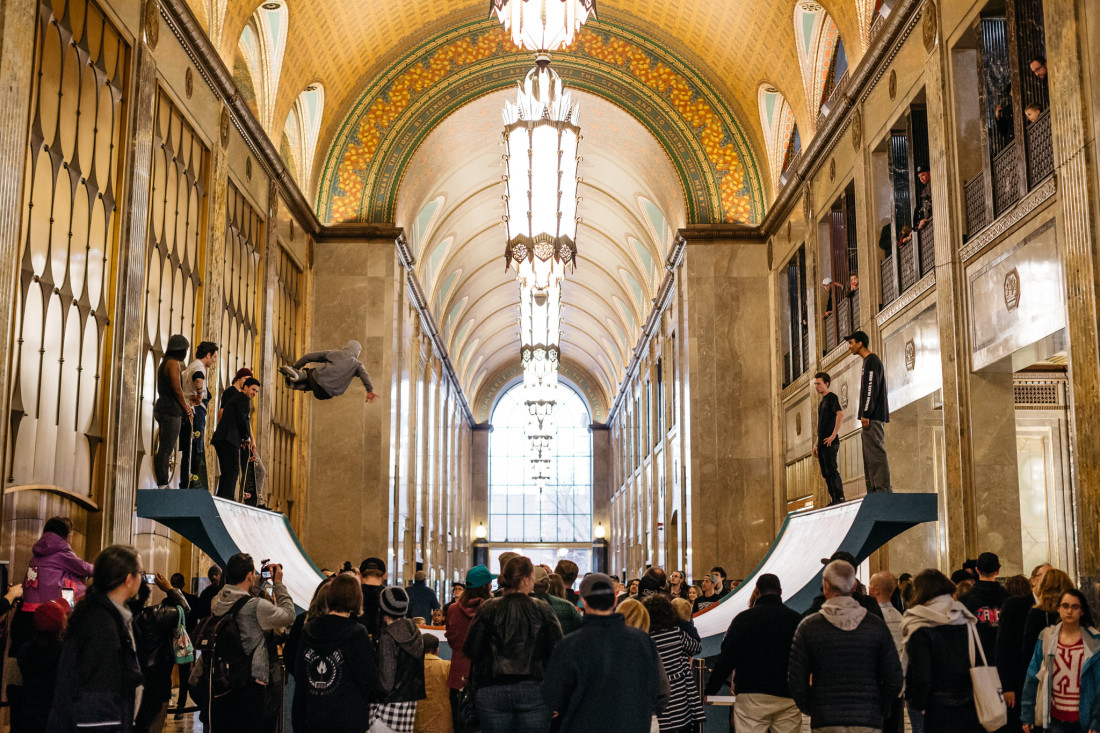 You've never seen the Fisher Building like this
April, 2017
When we heard that the Fisher Building arcade would be activated more often as the restoration of the art deco building continues, we never thought we'd see this.
From April 3-6, a halfpipe is set up in the lobby of the Fisher Building. It's an incredible sight, and open to the public to watch from 6 p.m. to 9 p.m. each evening. The event also includes live music and food. You should see this.
The halfpipe was built by Ramped Construction and the design was painted by local artists Hillary Butterworth, Miranda Wedge, and Brian Oscar. Their instagram posts, linked in their names, show their progress as they painted the halfpipe. The colors and designs were clearly inspired by the frescoes in the Fisher Building.